Certification Bodies
Certification Bodies are third-party, accredited and EDGE-approved organizations that perform audits and certification processes in relation to the EDGE Global Standards. The Certification Bodies are responsible for giving written or equivalent assurance that an organization conforms to the requirements of the EDGE Global Standards, in order to achieve EDGE Certification. The Certification Body shall provide certification documents to the certified organization, usually in the form of a certificate.
EDGE Certified Foundation currently works with three approved global Certification Bodies.

FLOCERT is a leading global certification body, providing sole certification to Fairtrade and offering verification services for social and environmental standards as well as private codes of conduct. Founded in 2003, FLOCERT remains mission-driven and dedicated to working with all types of organizations, from small producers to internationally recognized brands, in order to promote fairness in global trade. With six international offices conducting business in around 120 countries, FLOCERT specializes in offering global reach with local expertise.

Intertek is an industry leader with more than 44,000 employees in 1,000 locations in over 100 countries. We deliver Total Quality Assurance expertise 24 hours a day, 7 days a week with our industry-winning processes and customer-centric culture. Whether your business is local or global, we can help to ensure that your products meet quality, health, environmental, safety, and social accountability standards for virtually any market around the world. We hold extensive global accreditations, recognitions, and agreements, and our knowledge of and expertise in overcoming regulatory, market, and supply chain hurdles is unrivalled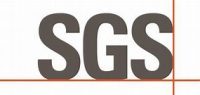 SGS is one of the world's leading inspection, verification, testing, and certification companies. With more than 96,000 employees, SGS operates a network of more than 2,700 offices and laboratories around the world. Verification and certification are core services: enabling organizations to demonstrate that processes, products, services, or systems are compliant with national and international standards and regulations, as well as customer-defined standards. SGS offers services across different regions and markets by combining global coverage with local knowledge and experience, and expertise in virtually every industry.
Certification Body Approval Process
EDGE Certified Foundation sets out several requirements that providers must meet before they can be approved as an EDGE Certification Body. These rigorous standards are in place to ensure high-quality outcomes and include:
Being accredited by an accreditation body that is either a proven member of the International Accreditation Forum (IAF) or a full ISEAL Alliance member that conducts its accreditation activities in accordance with ISO/IEC/ 17011:2017
Being accredited to audit and certify management systems under ISO/IEC 17021-1:2015, or equivalence under ISO/IEC 17065:2012
Submitting organization charts demonstrating internal structures, divisions, and certification decision-making entities
Providing a list of countries and detailed contact information where EDGE Certification will be offered
Ensuring all auditors meet fundamental auditing competencies criteria in accordance with the provisions of ISO/IEC 17021-1:2015
Ensuring all auditors who will be conducting EDGE Certification activities attend and successfully complete prescribed EDGE Certified training
Paying all EDGE prescribed approval and training fees
Appointing a scheme manager to oversee and administer EDGE-related activities performed by the certification body and to comply with the EDGE Certification Requirements. If not already an EDGE-trained auditor, the scheme manager shall also attend and successfully complete the EDGE Certified training
Certification Bodies must apply for approval using the EDGE Certification Body Approval Application Form, which is available on request from the EDGE Certified Foundation.
Findings and Objective Evidence
Performance ratings and findings by Certification Bodies and their auditors must be based upon relevant objective evidence. Objective evidence is defined as verifiable information, records, observations and/or statements of fact and may be quantitative or qualitative. Accredited and approved Certification Bodies and their auditors use objective evidence to demonstrate that the provisions of the EDGE Standards have been met.
Objective evidence is typically based upon examination of documents or records, interviews, observation of activities or other means that are within the scope of the certification audit and specifically relevant to the particular requirement being verified. The process of collecting objective evidence can involve sampling documents and/or records. Certification Bodies and their auditors must consider sampling methods and sample sizes. The size of a given sample in relation to a total population, or in the context of a specific business model (e.g., multiple, widely distributed business units) will influence the confidence in assessment results. Sampling should be carried out to access just enough evidence to verify that an organization meets the EDGE Standards.
Objective evidence shall be all of the following:
Relevant to the 12-month reference period that is the subject of the certification audit.
Relevant to what is being verified.
Traceable.
Clear and unambiguous.
Examples of objective evidence include, but are not limited to:
Organizational databases showing employee details and relevant information.
Policies, plans, information, and guidance documents used and distributed by the organization, including standardized or tailored training materials.
Intranet and/or other internal communications portals, including means accessed by and permissions granted to organization employees.
Printed and electronic reports, documents, internal and external communications, and/or advertising materials, including videos, podcasts, websites that can be verifiably linked to the relevant reference period.
Registers, lists, or other systems and records showing details relevant to the application and execution of policies and practices.
Emails, hard-copy mails, slide presentations.
Case-specific examples relevant to the application and execution of policies and practices, sampled in accordance with the level of performance required by the EDGE Standards.
A supplementary guidance document aimed primarily at EDGE certification organizations, but also useful for auditors, outlines the typical evidence that may be sought by CBs and their auditors against the inputs to the EDGE Empower® software. This document is part of the EDGE Documentation System.
To qualify for approval from EDGE Certified Foundation for auditors, or for authorized sub-contractors, to perform audit and certification functions using the EDGE Certification Requirements, certification bodies shall:
Demonstrate that all personnel acting on its behalf who are or will be involved in EDGE-related audits and/or are performing relevant certification functions have met required competence criteria in accordance with the provisions of ISO 17021:2011 or ISO/IEC 17021-1:2015.
Pay for approved EDGE Certified Foundation training for all auditors or authorized sub-contractors, according to the fees set by EDGE Certified Foundation.
Ensure all auditors and authorized sub-contractors, including freelance auditors attend and successfully complete all prescribed EDGE Certified Foundation training, including any training designed to upgrade knowledge and skills following reviews and/or changes to the EDGE Standards and/or EDGE Certification Requirements.
Ensure all auditors undertake a minimum of three audits within each 24-month period.
Ensure all new auditors shadow an audit of an experienced auditor or watch a recorded audit before conducting an audit on their own.
Ensure all new auditors perform one audit that is shadowed by an experienced auditor or EDGE scheme manager. This training requirement shall be completed and logged during the first two-year period of activity of the new auditor.
Oversight of Certification Bodies by EDGE Certified Foundation
EDGE Certified Foundation reserves the right to monitor the performance of approved Certification Bodies, their subcontractors and any and all auditors in relation to the EDGE Certification Scheme.
During ongoing monitoring of performance, routine oversight, reaccreditation or re-approval processes of an approved Certification Body, EDGE Certified Foundation may raise non-conformities and assign grades to them. Grades of non-conformity are:
Minor non-conformity – the non-conformity has no serious adverse effect on the validity of the Certification Body's or auditors' activity or the competence of the organization and shall not seriously threaten the credibility of the EDGE Certification Scheme.
Significant non-conformity – the non-conformity has a serious or adverse effect on the validity of the results of a certification audit, or the competence of the Certification Body or its auditors, or a deliberate violation of the EDGE Certification Requirements.
Critical non-conformity – one or a series of non-conformities that threaten the credibility and integrity of the EDGE Certification Scheme itself
Non-conformities are to be formally notified and recorded by the EDGE Certified Foundation, using the official 'EDGE Certified Foundation – Non-Conformity Template for Certification Bodies', and logging the description, cause, proposed corrective measures, and timeframe for their potential implementation, as agreed by both parties. Upon receipt of written notification of non-conformity from EDGE Certified Foundation, the Certification Body shall investigate the issue/s and discuss with EDGE Certified Foundation and submit in writing its proposed remedial actions, within agreed time limits. The Certification Body may have to inform relevant organizations about any issued reports, results and/or certificates found to be doubtful in the light of the findings of an oversight investigation by the Certification Body or EDGE Certified Foundation. The Certification Body may provide written supporting evidence disputing the findings of an oversight investigation by EDGE Certified Foundation. EDGE Certified Foundation reserves the right to conduct site visits at Certification Body offices, examine Certification Body records, attend audits performed by Certification Body auditors, and to verify and crosscheck the evidence base for certification decisions.
Appeals about Certification Decisions
The Certification Body shall have a documented process that is publicly accessible to receive, evaluate and make decisions about appeals from organizations about EDGE-related certification body decisions and findings, which shall be in accordance with ISO/IEC 17021-1:2015.
The Certification Body shall be responsible for all decisions at all levels of the appeals-handling process. The Certification Body shall ensure that the persons engaged in the appeals-handling process are different from those who carried out the audits and made the certification decisions.