Certification Bodies
Certification Bodies are third-party, accredited and EDGE-approved organizations that perform audits and certification processes in relation to the EDGE Global Standards. The Certification Bodies are responsible for giving written or equivalent assurance that an organization conforms to the requirements of the EDGE Global Standards, in order to achieve EDGE Certification.
EDGE Certified Foundation currently works with three approved global Certification Bodies.

FLOCERT is a leading global certification body, providing sole certification to Fairtrade and offering verification services for social and environmental standards as well as private codes of conduct. Founded in 2003, FLOCERT remains mission-driven and dedicated to working with all types of organizations, from small producers to internationally recognized brands, in order to promote fairness in global trade. With six international offices conducting business in around 120 countries, FLOCERT specializes in offering global reach with local expertise.

Intertek is a leading quality solutions provider to industries worldwide. From auditing and inspection to testing, training, quality assurance, and certification, Intertek adds value for its customers by improving the quality and safety of their products, assets, and processes. With a network of more than 1,000 laboratories and offices and over 36,000 people in more than 100 countries, Intertek supports companies' success in the global marketplace, by helping customers to meet end users' expectations regarding safety, sustainability, performance, integrity, and desirability in virtually any market worldwide.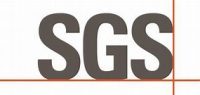 SGS is one of the world's leading inspection, verification, testing, and certification companies. With more than 96,000 employees, SGS operates a network of more than 2,700 offices and laboratories around the world. Verification and certification are core services: enabling organizations to demonstrate that processes, products, services, or systems are compliant with national and international standards and regulations, as well as customer-defined standards. SGS offers services across different regions and markets by combining global coverage with local knowledge and experience, and expertise in virtually every industry.
Certification Body Approval Process
EDGE Certified Foundation sets out several requirements that providers must meet before they can be approved as an EDGE Certification Body. These rigorous standards are in place to ensure high-quality outcomes and include:
Being accredited by an accreditation body that is either a proven member of the International Accreditation Forum (IAF) or a full ISEAL Alliance member that conducts its accreditation activities in accordance with ISO/IEC/ 17011:2017
Being accredited to audit and certify management systems under ISO/IEC 17021-1:2015, or equivalence under ISO/IEC 17065:2012
Submitting organization charts demonstrating internal structures, divisions, and certification decision-making entities
Providing a list of countries and detailed contact information where EDGE Certification will be offered
Ensuring all auditors meet fundamental auditing competencies criteria in accordance with the provisions of ISO/IEC 17021-1:2015
Ensuring all auditors who will be conducting EDGE Certification activities attend and successfully complete prescribed EDGE Certified training
Paying all EDGE prescribed approval and training fees
Appointing a scheme manager to oversee and administer EDGE-related activities performed by the certification body and to comply with the EDGE Certification Requirements. If not already an EDGE-trained auditor, the scheme manager shall also attend and successfully complete the EDGE Certified training
Certification Bodies must apply for approval using the EDGE Certification Body Approval Application Form, which is available on request from the EDGE Certified Foundation.