Certification Bodies
Certification Bodies are third-party, accredited and EDGE-approved organizations that perform audits and certification processes in relation to the EDGE Global Standards. The Certification Bodies are responsible for giving written or equivalent assurance that an organization conforms to the requirements of the EDGE Global Standards, in order to achieve EDGE Certification. The Certification Body shall provide certification documents to the certified organization, usually in the form of a certificate.
EDGE Certified Foundation currently works with three approved global Certification Bodies.

FLOCERT is a leading global certification body, providing sole certification to Fairtrade and offering verification services for social and environmental standards as well as private codes of conduct. Founded in 2003, FLOCERT remains mission-driven and dedicated to working with all types of organizations, from small producers to internationally recognized brands, in order to promote fairness in global trade. With six international offices conducting business in around 120 countries, FLOCERT specializes in offering global reach with local expertise.

Intertek is an industry leader with more than 44,000 employees in 1,000 locations in over 100 countries. We deliver Total Quality Assurance expertise 24 hours a day, 7 days a week with our industry-winning processes and customer-centric culture. Whether your business is local or global, we can help to ensure that your products meet quality, health, environmental, safety, and social accountability standards for virtually any market around the world. We hold extensive global accreditations, recognitions, and agreements, and our knowledge of and expertise in overcoming regulatory, market, and supply chain hurdles is unrivalled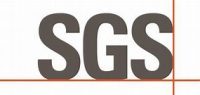 SGS is one of the world's leading inspection, verification, testing, and certification companies. With more than 96,000 employees, SGS operates a network of more than 2,700 offices and laboratories around the world. Verification and certification are core services: enabling organizations to demonstrate that processes, products, services, or systems are compliant with national and international standards and regulations, as well as customer-defined standards. SGS offers services across different regions and markets by combining global coverage with local knowledge and experience, and expertise in virtually every industry.