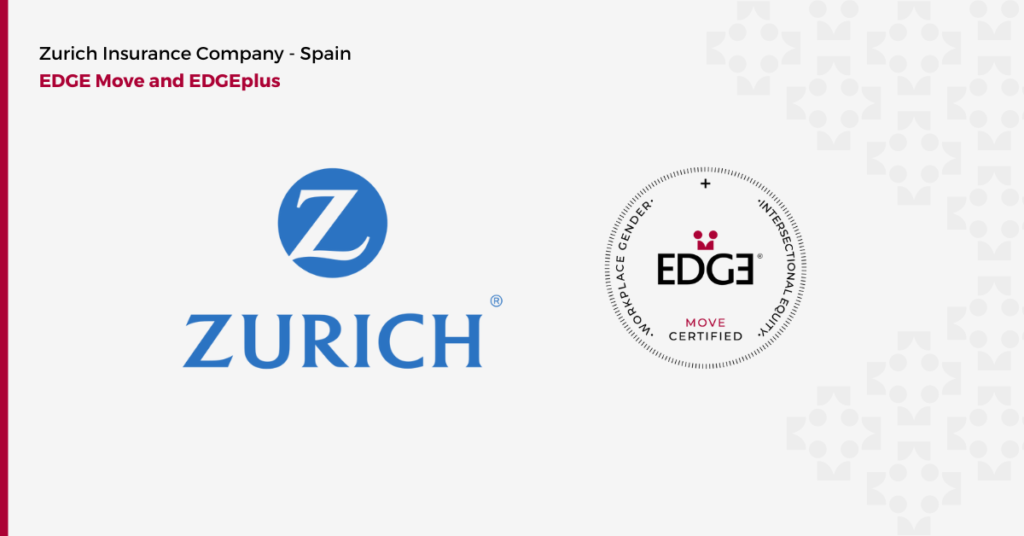 Zurich Insurance Company Spain is recertified at the EDGE Move level, recognizing its strong and continued commitment towards workplace gender equity.
Having successfully completed its fifth EDGE Certification cycle, this EDGE Move Recertification is a testament to Zurich Insurance Company Spain's unwavering commitment to workplace gender equity, and consolidates its overall progress towards gender equality taken since the initial EDGE Certification.
This time, Zurich Insurance Company Spain has extended the scope of its EDGE Certification by also committing to assessing the intersectionality between gender and other aspects of diversity, namely gender identity and age. As a result, Zurich Insurance Company Spain has been awarded an EDGEplus Certification for monitoring employee experience from an intersectional perspective of gender, gender identity, and age. By adding EDGEplus Certification for intersectional equity to its EDGE Move gender-binary Certification, Zurich Insurance Company Spain is paving the way for a more diverse, equitable, and inclusive workplace.
We congratulate Zurich Insurance Company Spain for its EDGE Move and EDGEplus Certifications for workplace gender and intersectional equity.