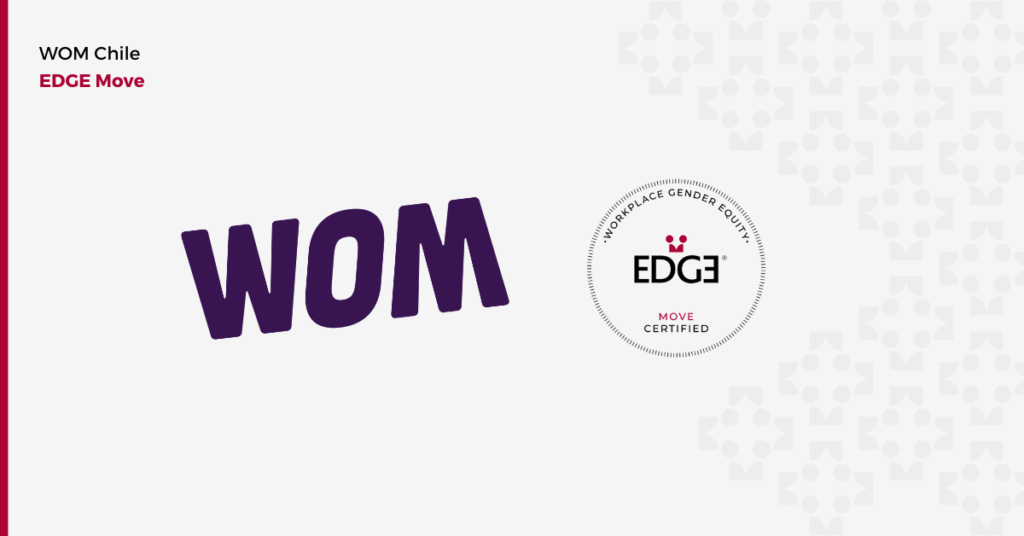 WOM Chile is certified at the EDGE Move level, recognizing its strong commitment to advancing workplace gender equity.
EDGE Move Certification reflects WOM Chile's progress towards achieving balanced representation, fair pay, and effective policies and practices that support career flows and a culture of inclusiveness.
WOM Chile is the first organization in the communication services sector in Chile to obtain EDGE Certification. We encourage its ongoing dedication to improving gender equity in the workplace, supported by a data-driven approach, and a commitment to ongoing improvement and positive impact.