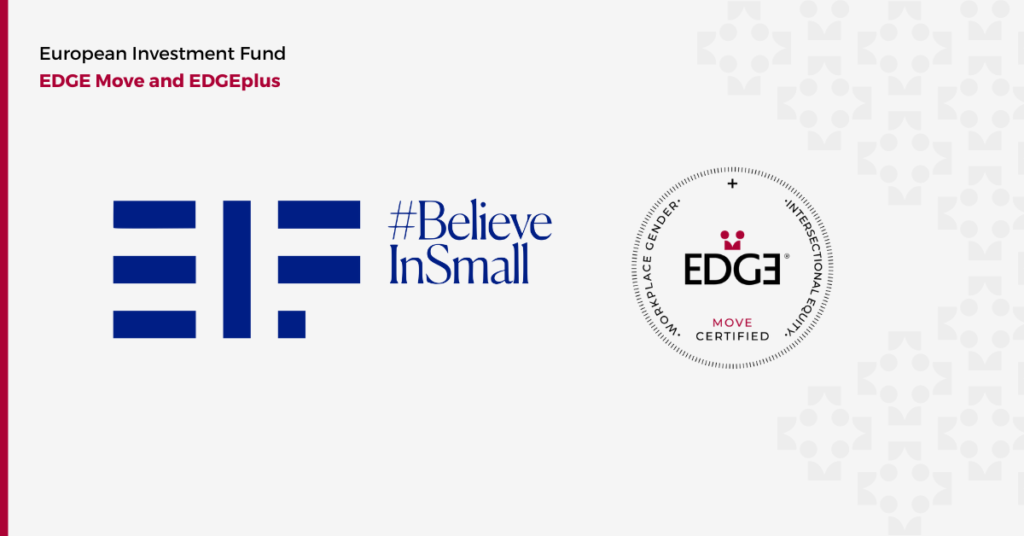 The European Investment Fund (EIF) is recertified at the EDGE Move level, recognizing its strong and continued commitment towards workplace gender equity.
EDGE Move Recertification is a recognition of EIF's sustained efforts in promoting gender equity in the workplace. This level of EDGE Certification represents the organization's progress in creating a supportive, empowering and equitable environment for all employees through the implementation of policies and practices that support gender balance across the talent pipeline, gender pay equity, and inclusiveness of the culture.
This time, EIF has extended the scope of its EDGE Certification by also committing to assessing the intersectionality between gender and other aspects of diversity. Correspondingly, EIF has been awarded an EDGEplus Certification for monitoring employee experience from an intersectional perspective of gender, LGBTQ+, race/ethnicity, age, working with a disability, and nationality. By adding EDGEplus Certification for intersectional equity to its EDGE Move gender-binary Certification, EIF is paving the way for a more diverse and inclusive workplace.
We congratulate the European Investment Fund for its EDGE Move and EDGEplus Certifications for workplace gender and intersectional equity.