The Corporate Sustainability Reporting Directive (CSRD) is an EU Directive devised to make corporate sustainability reporting consistent, standardized and transparent. This article summarizes the aim of the CSRD, who needs to comply, by when, and how EDGE Certification can help organizations to comply with the reporting requirements.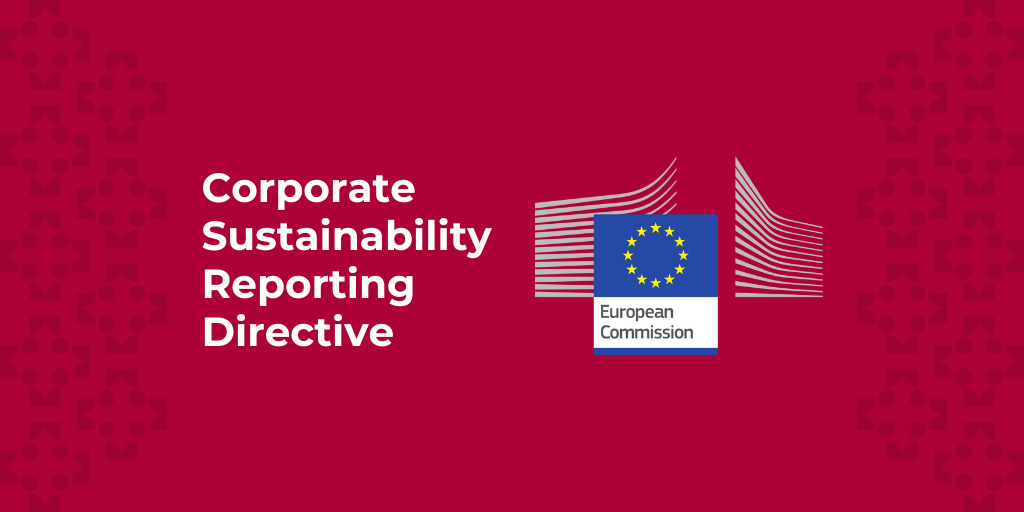 Overview
The EU Corporate Sustainability Reporting Directive (CSRD) has been approved and will require all EU companies to disclose data on the risks, opportunities, and impacts of their activities on people and the environment. This new directive will help ensure that EU companies and subsidiaries of global non-EU firms are transparent and accountable when it comes to their environmental and social impact. The purpose of the CSRD is to strengthen the existing requirements of the Non-Financial Reporting Directive (NFRD), and to ensure that companies report more detailed and reliable information on all relevant environmental, social and governance elements based on clearly delineated reporting standards.
Who is Impacted?
Listed companies
All large companies – companies with more than 250 employees and more than €40M turnover and/or more than €20M in total assets
Non-EU companies with EU-based subsidiaries, or with securities on EU-regulated markets, which have a net turnover of over €150M within the EU
Listed small and medium enterprises (SMEs) (SMEs have the option to opt out of the directive during a transitional period until 2028)
The Required Timeline
The sustainability reporting rules will start applying between 2024 and 2028.
From 1 January 2024 for large public-interest companies with over 500 employees already subject to the NFRD (with reports due in 2025 based on 2024 fiscal year data).
From 1 January 2025 for large companies that are not presently subject to the NFRD (with reports due in 2026 based on 2025 fiscal year data)
From 1 January 2026 for listed SMEs (with reports due in 2027 based on 2026 fiscal year data). SMEs can opt out until 2028.
What are the ESG Disclosure Requirements?
Companies must prepare a non-financial statement that includes information on their ESG policies, risks, and results. Companies will need to follow a "comply or explain" approach, meaning they must disclose the requested ESG information or provide an explanation of why they are not able to do so. In either case, the statement must be approved by the board of directors and included in the annual financial report.
Which ESG Reporting Framework or Standard Applies to the CSRD?
To comply with the CSRD, companies will be required to use the European Reporting Sustainability Reporting Standards (ESRS) to prepare their ESG disclosure information. The ESRS have taken existing ESG reporting frameworks and standards such as CDP, GRI, SASB, and others into account as part of the development process. The first set of ESRS reporting standards is expected to be adopted by June 30, 2023, and the EU will release ESRS sector-specific standards by June 30, 2024.
ESRS S1 covers Diversity, Equity and Inclusion topics for an organization's own workforce.
The Role of Third-Party Verification
The CSRD requires companies to have an independent third-party auditor provide limited assurance for their reported sustainability information in order to ensure that the reported sustainability information is accurate and satisfies the disclosure requirements. Statutory auditors or audit firms that have a high level of technical and specialized expertise in the field of sustainability will carry out the assurance of sustainability reporting. Once the Commission adopts sufficient sustainability audit standards, the scope will widen to reasonable assurance (a higher level of assurance).
EDGE Certified Organizations can rely on EDGE Certification to support their compliance with the CSRD
EDGE Certification involves the certifying organization undergoing independent third-party verification of data and information supporting their assessment against the EDGE Standards. EDGE certificates are issued by an independent third-party certification body. The verification procedures undertaken by certification bodies are consistent with those required for limited assurance (based on ISAE Standards).
EDGE Certified organizations can rely on the audit of their EDGE Certification-related DE&I information as part of the CSRD. For a more detailed alignment of the EDGE Certification Standards against the requirements of the EU Directive, please contact us using the dedicated Contact Us form on the website.