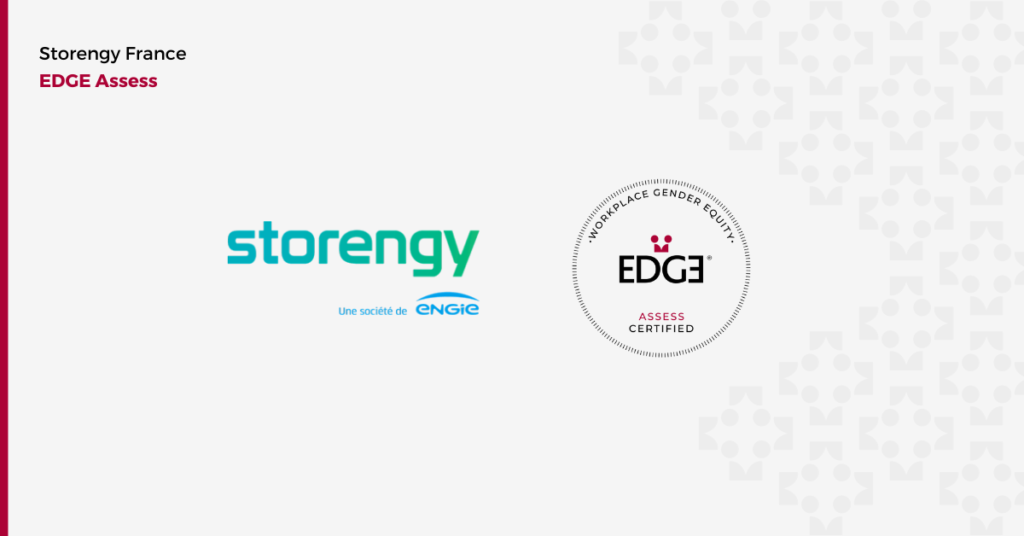 Storengy France is certified at the EDGE Assess level, demonstrating its dedication to transparency, accountability, and action towards promoting gender equity in the workplace.
EDGE Assess Certification demonstrates that Storengy France is committed to advancing workplace gender equity through a rigorous assessment methodology that evaluates its performance in key areas, including representation, pay equity, effectiveness of policies and practices to ensure equitable career flows, and inclusiveness of its culture.
We congratulate Storengy France for its gender equity work and encourage its continued progress.