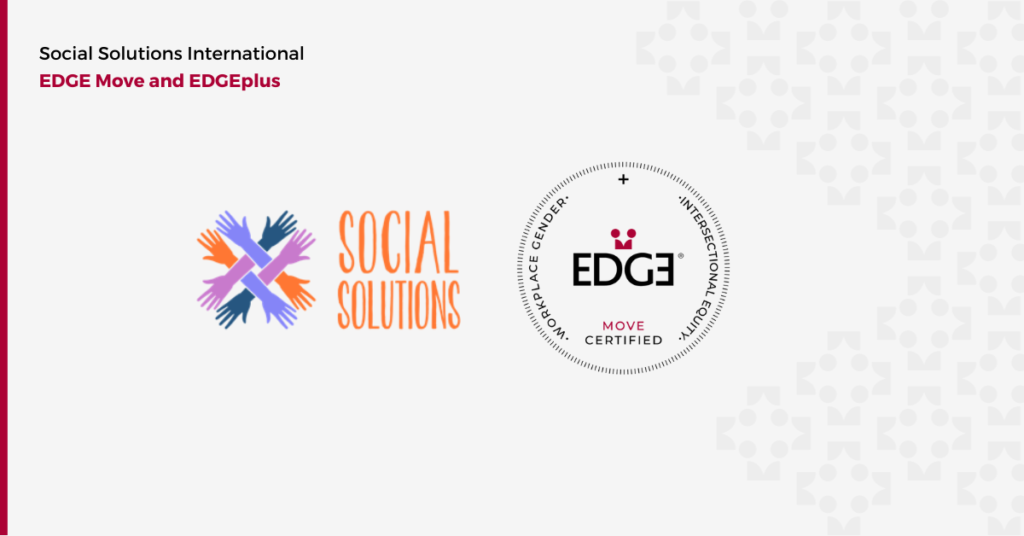 Social Solutions International has been certified at the EDGE Move and EDGEplus level, demonstrating its strong commitment towards diversity, equity and inclusion.
EDGE Move level is the second level of certification which demonstrates Social Solutions International's commitment to fostering workplace gender balance and gender equity. EDGEplus Certification means that additional dimensions of diversity beyond gender binary were analyzed, namely race/ethnicity.
Certification involves a rigorous third-party review of representation across the pipeline, pay equity, effectiveness of policies and practices, and inclusiveness of an organization's culture.