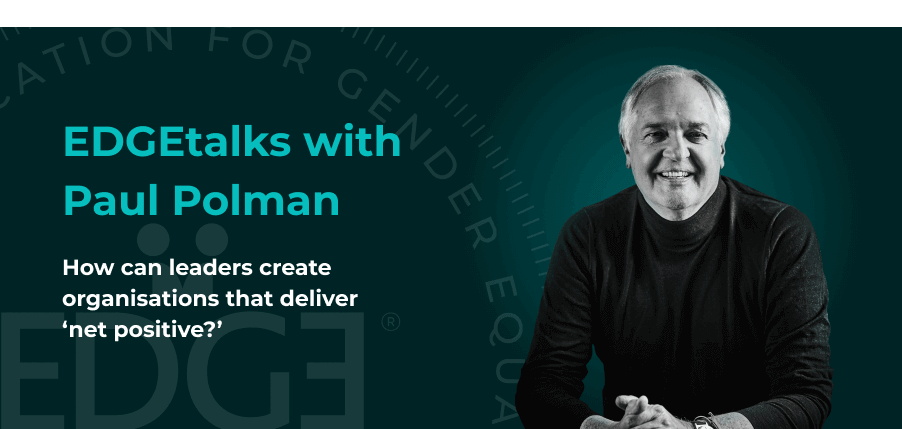 Webinar: From "Do no harm" to "Net Positive"
From "In June 2022, we held the second EDGEtalks of 2022 with Paul Polman – one of the most courageous and impactful business leaders of our time.
Paul shared with us his first-hand experience in creating a long-term, multi-stakeholder model that goes hand-in-hand with excellent financial performance. He also set out how to build net positive companies which profit by fixing the world's problems rather than creating them.
The conversation was animated by Aniela Unguresan, Founder of the EDGE Certified Foundation.
We have captured the best moments of the event which you can now watch on demand, and share with colleagues.