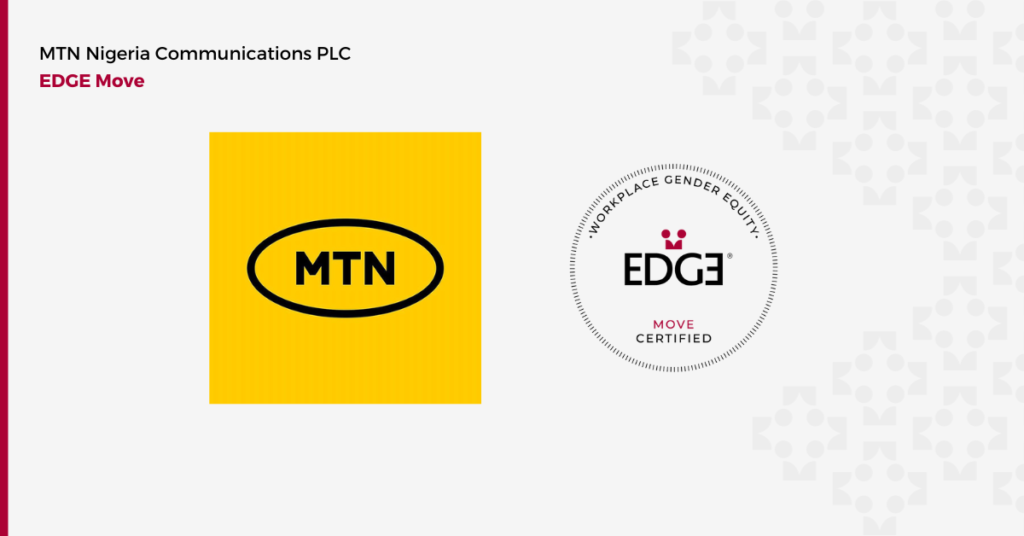 MTN Nigeria Communications PLC is certified at the EDGE Move level, recognizing its strong commitment to advancing workplace gender equity.
MTN Nigeria Communications PLC is the first organization in the Wireless Telecommunication Services industry in Africa to obtain EDGE Certification, and the second organization in Sub-Saharan Africa to achieve EDGE Move. EDGE Move, the second of three EDGE Certification levels, testifies to MTN Nigeria Communications PLC's commitment and progress in terms of gender equality. Undergoing a rigorous certification process which involved measuring, benchmarking, and formulating an action plan highlights the existence of a solid framework to create an equitable and inclusive work environment.

We congratulate MTN Nigeria Communications PLC for its gender equity work and encourage its continued progress.