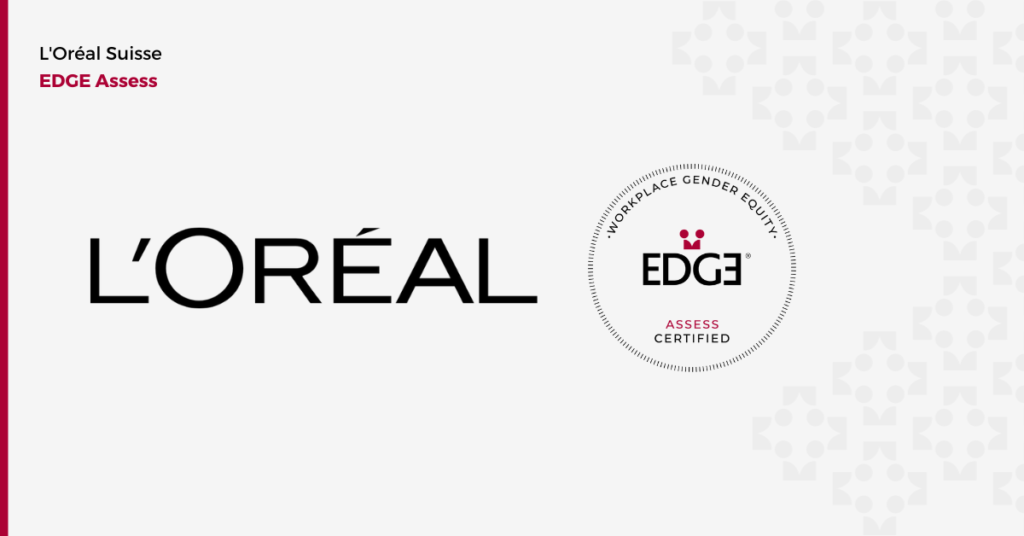 L'Oréal Suisse is recertified at the EDGE Assess level, which recognizes its commitment towards workplace gender equity.
The EDGE Assess Recertification recognizes L'Oréal Suisse's continued focus on gender equity in the workplace and showcases its ongoing effort to create an equitable environment for all employees. Choosing to have its progress regularly measured against the EDGE Standards and independently verified by a third-party auditor demonstrates L'Oréal Suisse's commitment to accountability and transparency.
We congratulate L'Oréal Suisse for its gender equity efforts and encourage its continued dedication to fostering an equitable workplace.