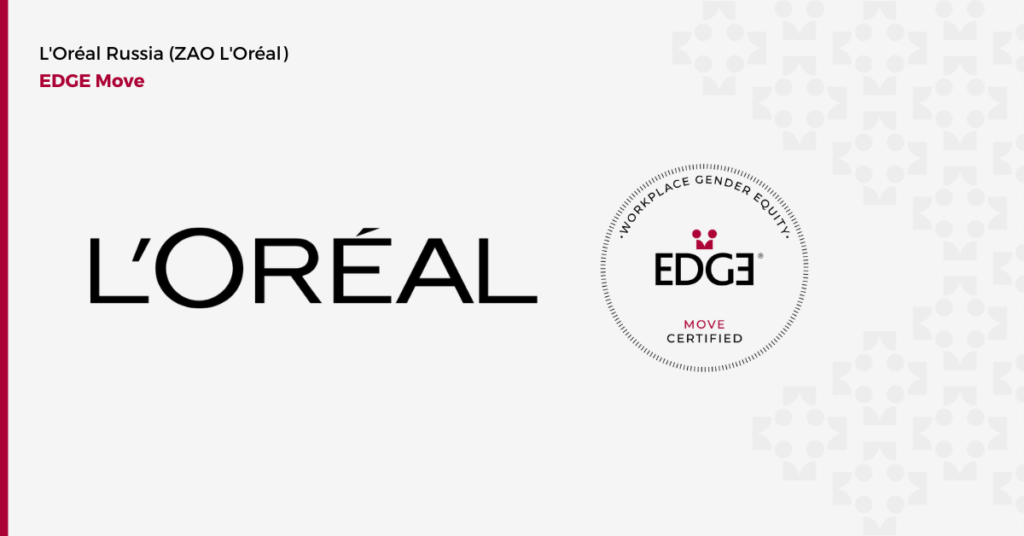 L'Oréal Russia (ZAO L'Oréal) is recertified at the EDGE Move level, recognizing its strong and continued commitment to advancing workplace gender equity.
EDGE Move Recertification is a recognition of L'Oréal Russia's sustained efforts in promoting gender equity in the workplace. This level of certification represents the organization's progress in creating a supportive, empowering and equitable environment for all employees through the implementation of policies and practices that support gender balance across the talent pipeline, gender pay equity, and inclusiveness of the culture.
We congratulate L'Oréal Russia for its continued gender equity work.