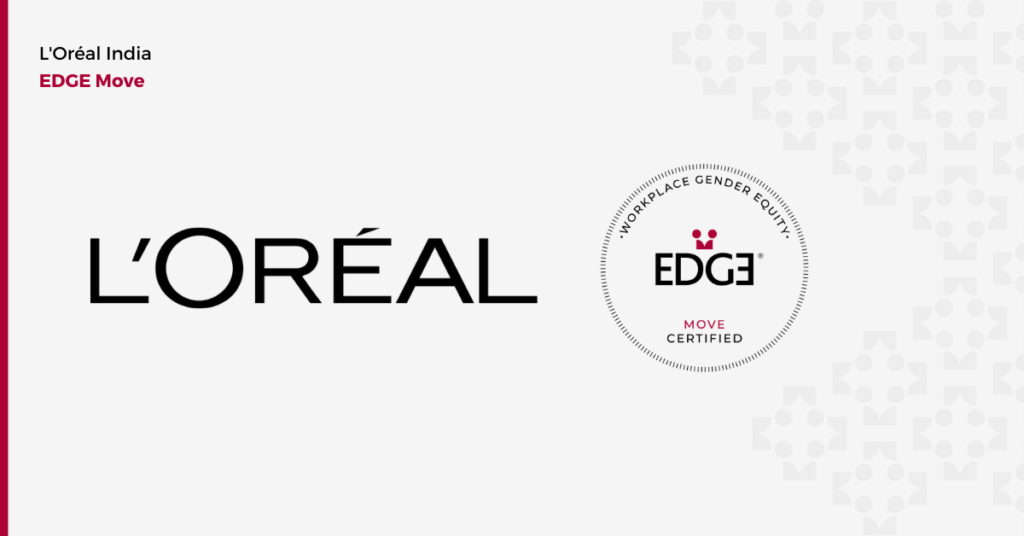 L'Oréal India is recertified at the EDGE Move level, recognizing its strong and continued commitment to advancing workplace gender equity.
L'Oréal India's EDGE Move Recertification acknowledges progress towards realizing gender equity in the workplace and underlines its continued commitment to building a more inclusive working environment. By continuing to undergo a comprehensive independent third-party verification of its gender equity statistical data, policies and practices and employee experiences, L'Oréal India demonstrates that creating a culture of gender equity and inclusion is a core component of its future success.
We congratulate L'Oréal India for its continued gender equity work.