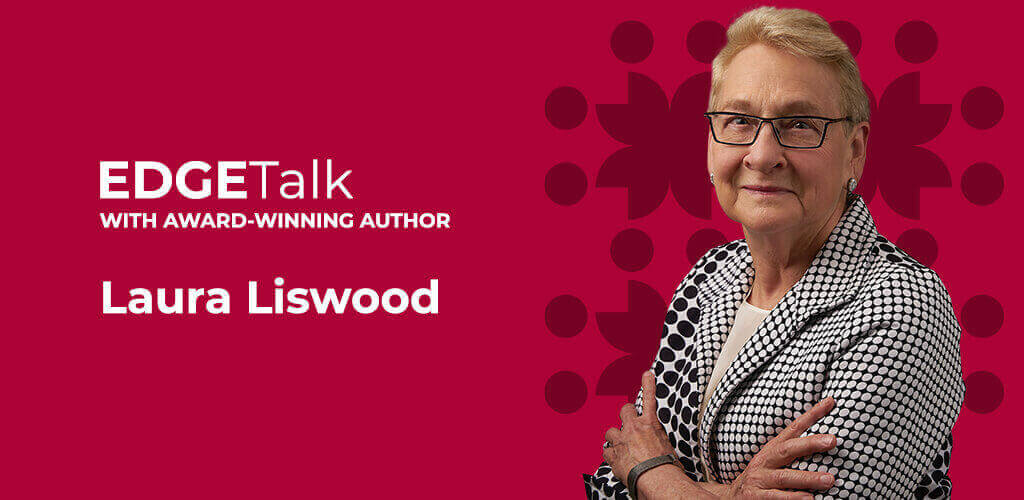 Laura Liswood is an international, award-winning speaker who conveys her insights regarding leadership, diversity, women in politics, and business to both large and small audiences. In her speeches, she explores the questions surrounding myths of leadership and lessons of leaders. She looks at best practices of excellent leaders drawing upon the interviews she has conducted with women heads of state and heads of government. She shares insights on how to enhance opportunities to lead and shape one's career successfully. Liswood is an expert on diversity and unconscious bias and why they matter.
Laura Liswood speaks to the EDGEtalks audience about why success will only come from having a more diverse workspace, one where everyone works in a true meritocracy, and she introduces her latest book: The Elephant and the Mouse.
In The Elephant and the Mouse, Laura delivers a thought-provoking and insightful exploration of workplace diversity and offers new ideas for gaining the real benefits from your diversity, equity, and inclusion initiatives. The Elephant and the Mouse refers to the dynamic within organizations that creates roadblocks to consciously inclusive success. The Elephant (the dominant groups) knows little about the experiences of the Mouse (the non-dominant groups), while the Mouse knows so much more about the Elephant.