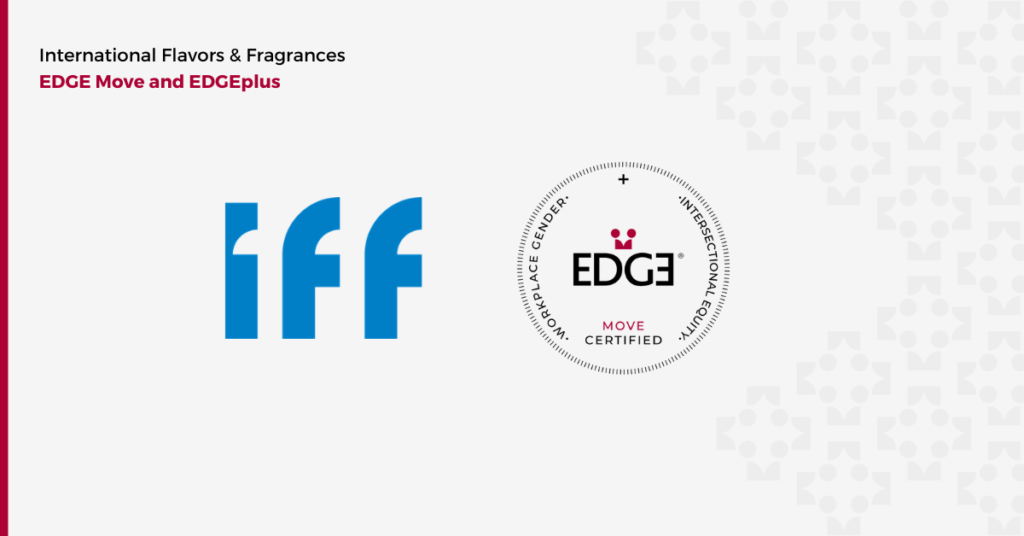 International Flavors & Fragrances (IFF) has been globally re-certified at the EDGE Move and EDGEplus level, thus becoming the first company to achieve the global EDGE Move level twice, and demonstrating its strong and continued commitment towards diversity, equity and inclusion.
"In 2020, IFF was the first company to be globally certified at the EDGE Move level, and today's announcement is another first." said Aniela Unguresan, founder, EDGE Certified Foundation.
27 IFF countries have gone through the robust EDGE assessment, which entailed a rigorous third-party review of gender representation across their talent pipeline, pay equity, the effectiveness of their policies and practices, and the inclusiveness of their organizational culture. Reaching the EDGE Move certification means that IFF is partially aligned with the EDGE Standard, having met the EDGE threshold for some of the measured indicators across these four pillars.
"As we celebrate this recognition, we focus on the opportunities that EDGE has identified to help make IFF a fairer and more inclusive workplace, achieving greater gender parity and representation across our global footprint. Our team is fully committed to furthering our progress." said Frank Clyburn, CEO, IFF.
Additionally, IFF has also attained EDGEplus certification, which recognizes its commitment to analysing gender in intersection with other dimensions of diversity, thus moving beyond the gender-binary in its commitment to DE&I. "At IFF, we live out our deep commitment to diversity, equity and inclusion, embedding practices and policies that support gender and intersectional equity." said Deborah Borg, IFF Chief Human Resources Officer and Chief Diversity & Inclusion Officer.
We congratulate IFF for its DE&I work and encourage its continued progress.