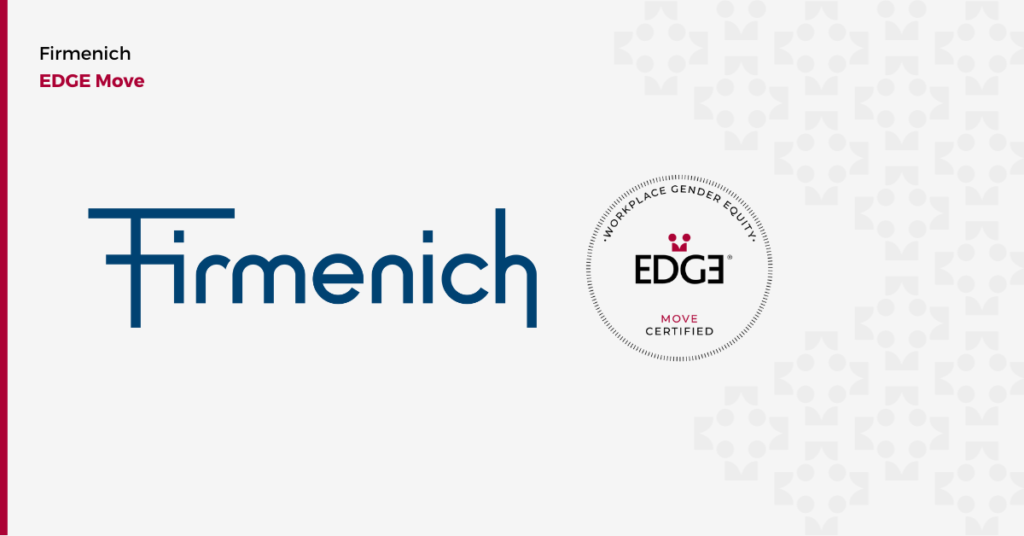 Firmenich has been certified for the third time in a row with EDGE for its strong commitment and continued progress toward gender equality. Firmenich has resecured globally EDGE Move Certification and attained the Lead level, the highest level of certification in two markets: Brazil and Mexico, becoming the 7th and 8th company out of 595 assessed organizations and the first in its industry to attain EDGE Lead level. This recognition in Brazil and Mexico means that the organization meets every single one of EDGE's Standards across the four pillars of the methodology and it is a testament for continuous dedication and leadership in diversity, equity, and inclusion. Additionally, Firmenich USA is awarded EDGEplus for the commitment to assess the intersectionality of gender and race/ethnicity in statistical data and policies and practices.
"Firmenich continues to set the standard for excellence as the best place to work in our industry and beyond, and I am particularly pleased with the progress we've achieved" said Mieke Van de Capelle, Chief Human Resources Officer at Firmenich. "When we set out on our journey to achieve EDGE Certification, we knew it would require lots of hard work and dedication. This has become a truly rewarding journey and in less than five years, we managed to move from entry level to being a global leader in diversity and inclusion in the world of work. In addition to a strong representation of women across the organization, our efforts have also helped us to successfully grow and retain talent across all demographics and all layers of the organization."
"We congratulate Firmenich for achieving their Global Recertification at the EDGE Move level, a demonstration of their long-term commitment to foster a gender-balanced, diverse and equitable work environment. Moreover, kudos to Firmenich Brazil and Firmenich Mexico for being recertified at the highest level of certification—the EDGE Lead—which celebrates success in terms of workplace gender equality." Aniela Unguresan – Founder and Member of the EDGE Certified Foundation Board.
A pioneer in diversity and inclusion, Firmenich has a strong track record of securing workplace equality. In 2018, the Group was the 7th company in the world and the first in its industry to achieve global EDGE Assess recognition. In 2021, the Group was the second company globally to reach the EDGE Move Certification a recognition which was confirmed following a thorough reassessment which was completed in 2023.
About Firmenich
Firmenich, the world's largest privately-owned fragrance and taste company, was founded in Geneva, Switzerland, in 1895, and has been family-owned for 127 years. Firmenich is a leading business-to-business company specialized in the research, creation, manufacture and sale of perfumes, flavors, and ingredients. Renowned for its world-class research and creativity, as well as its leadership in sustainability, Firmenich offers its customers superior innovation in formulation, a broad and high-quality palette of ingredients, and proprietary technologies including biotechnology, encapsulation, olfactory science, and taste modulation. Firmenich had an annual turnover of 4.7 billion Swiss Francs at end June 2022. More information about Firmenich is available at www.firmenich.com.