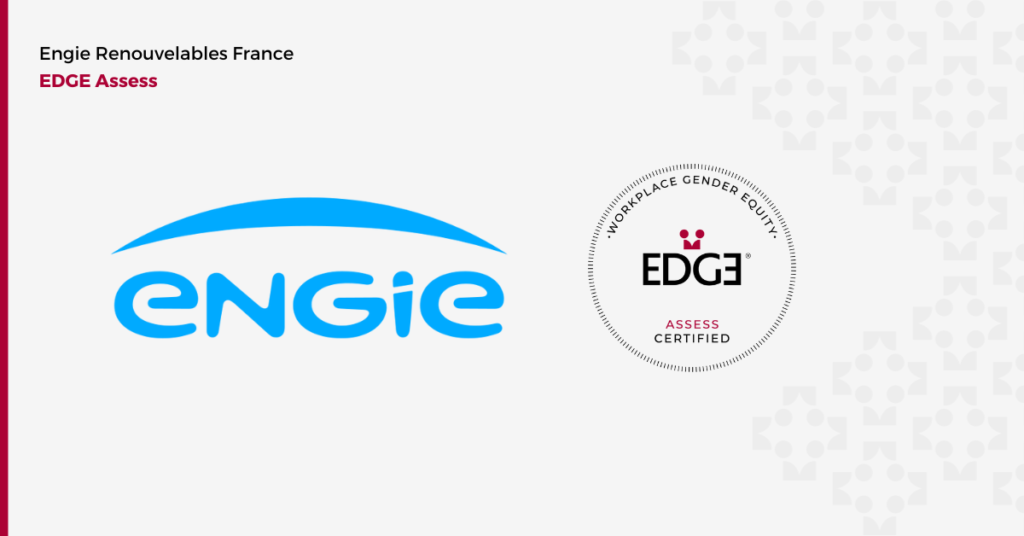 Engie Renouvelables France is certified at the EDGE Assess level, which recognizes its commitment towards workplace gender equity.
Engie Renouvelables France's EDGE Assess Certification signals that action is being taken in terms of gender balance across the talent pipeline, gender pay equity, effectiveness of policies and practices to ensure equitable career flows and fostering an inclusive workplace. The EDGE Action Plan will support the organization to accelerate its progress towards even greater workplace gender equity.
We congratulate Engie Renouvelables France for its gender equity efforts and encourage its continued dedication to fostering an equitable work environment and an inclusive culture.