Learn about EDGEplus a new innovative solution from EDGE that addresses the intersectionality of gender and other aspects of diversity.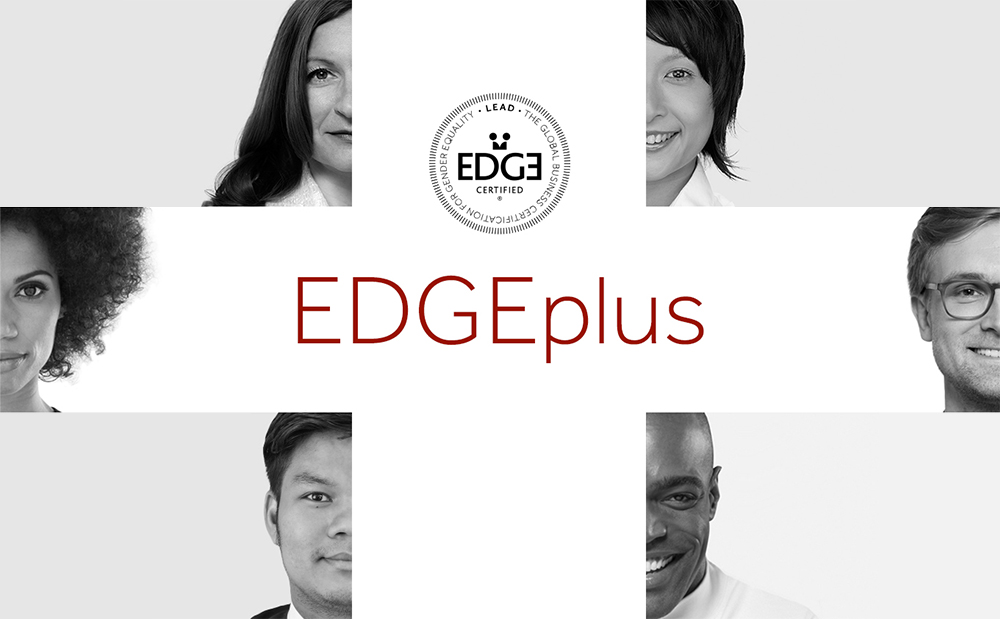 EDGE is the leading global assessment methodology and business certification standard for gender equality. Our new product, EDGEplus, extends the impact of EDGE and will enable organizations to drive real progress towards building a more diverse and inclusive workforce and culture by using a multidimensional approach to D&I measurement and strategy.
Organizations that commit to develop workplaces built on a true foundation of inclusion and diversity are facing the challenge of how to drive lasting and sustainable change and progress. Data shows a gap between the values that organizations commit to and the actions they take across the D&I landscape.
Real and measurable change can be achieved through a holistic approach to gender equality – built on a foundation of data and proof, supported by the right programs and policies and driven by a relentless focus on culture. It is time to apply that proven approach across all dimensions of diversity.
EDGEplus allows organizations to measure the intersectionality of gender and race/ethnicity, LGBTQ+, age, disability as well as nationality by leveraging our 3-pronged assessment approach – triangulating statistical data, policies and practices and employees' experience.
Organizations can customize their approach – how broad and how deep to go and at what pace. We at EDGE believe that this approach will allow organizations to develop a tailored strategy to accelerate and measure progress across multiple diversity and inclusion dimensions.
Join EDGE's team of experts in one of the webinars scheduled in September 2020, as we share EDGEplus, an exciting new approach that builds on our proven track record in fostering gender equal workplaces.