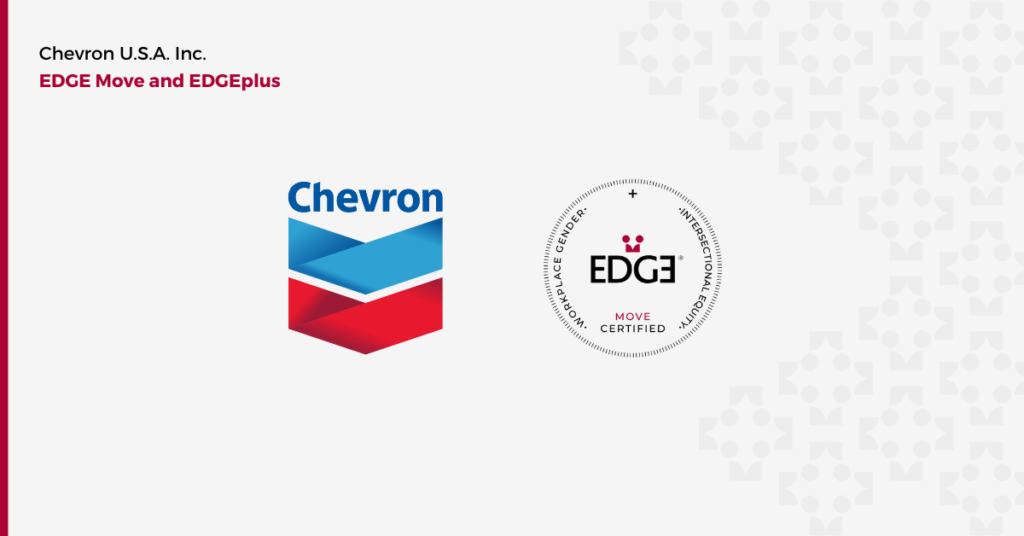 Chevron U.S.A. Inc. is recertified at the EDGE Move level, recognizing its strong commitment towards workplace gender equity. Achieving EDGE Move recertification is a significant milestone for Chevron U.S.A. Inc., and reflects its continued efforts towards advancing gender equity in the workplace.
This time, Chevron U.S.A. Inc. has also attained EDGEplus Certification, showcasing its public commitment to analyzing the intersectionality of gender and race/ethnicity, LGBTQ+, working with a disability, and age. By committing to a multidimensional approach to DE&I measurement and strategy, Chevron U.S.A. Inc. is takings steps to create a diverse and inclusive workplace culture.
We congratulate Chevron U.S.A. Inc. for its gender and intersectional equity work.