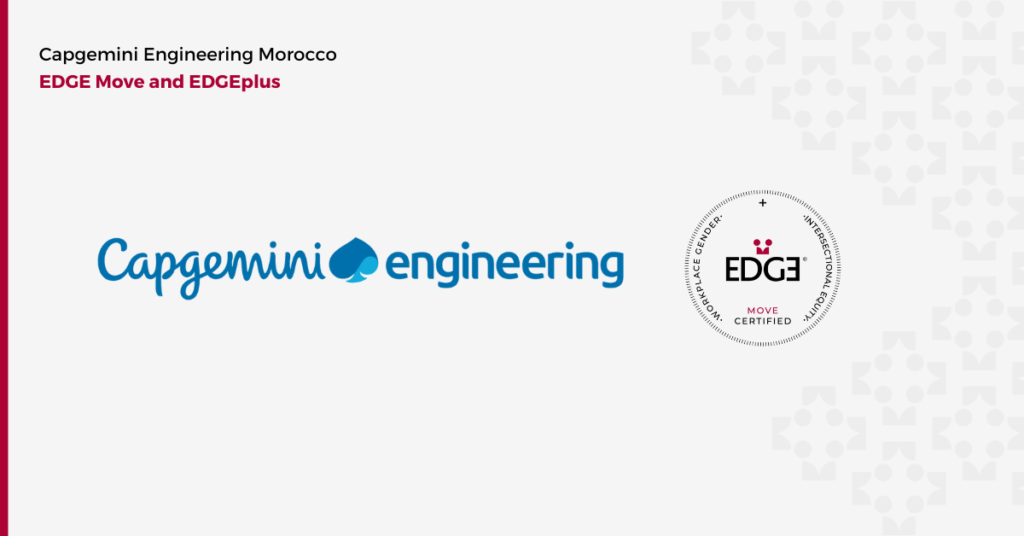 Capgemini Engineering Morocco has attained the EDGE Move and EDGEplus Certification, recognizing its strong commitment towards workplace gender and intersectional equity.
EDGE Move certification acknowledges the progress Capgemini Engineering Morocco has made towards realizing gender equity in the workplace and confirms its commitment to building a more gender inclusive working environment.
EDGEplus Certification means that additional dimensions of diversity beyond gender binary were included in the analysis, namely working with a disability, nationality and age.