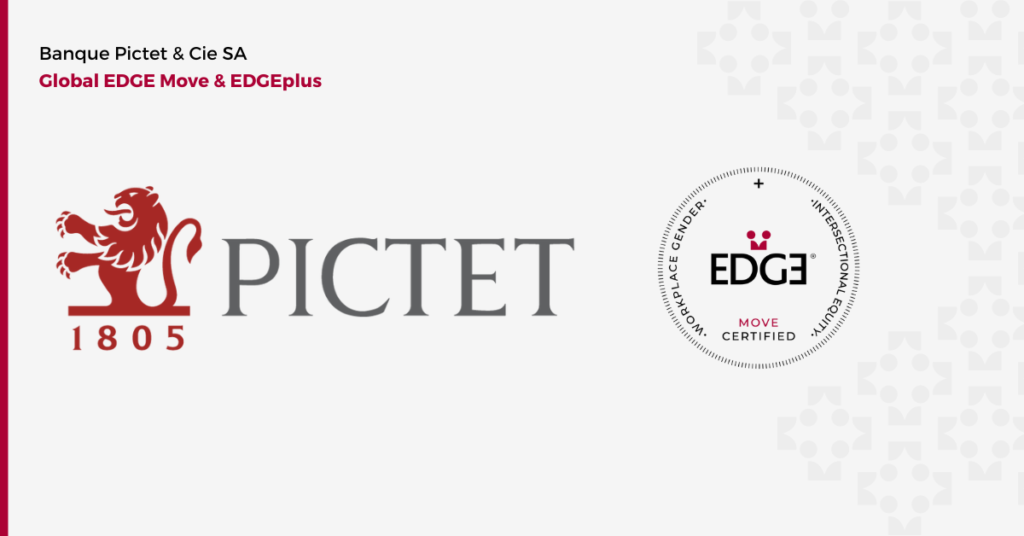 Banque Pictet & Cie SA is recertified at the EDGE Move level, recognizing its strong commitment towards workplace gender equity.

The recertification process is a rigorous evaluation that measures progress made in achieving gender balance across the pipeline, ensuring gender pay equity, implementing policies and practices to support equitable career flows, and fostering an inclusive culture. This EDGE Move Recertification is a testament to Banque Pictet & Cie SA's unwavering commitment to workplace gender equity and an acknowledgement of the strides taken since the initial certification.
This time, Banque Pictet & Cie SA has also attained EDGEplus Certification, showcasing its public commitment to analyzing the intersectionality of gender and race/ethnicity, LGBTQ+, working with a disability, and age. By committing to a multidimensional approach to DE&I measurement and strategy, Banque Pictet & Cie SA has deepened its analysis, paving the way for a more diverse, inclusive and equitable workplace.

We congratulate Banque Pictet & Cie SA for its continued gender and intersectional equity work.