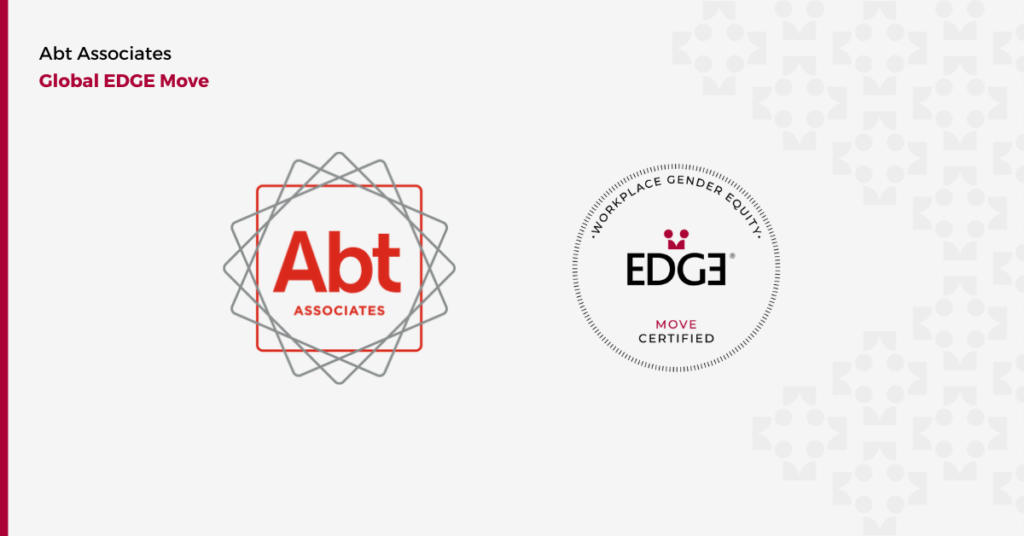 Abt Associates is globally recertified at the EDGE Move level, recognizing its strong commitment to advancing workplace gender equity.
Since its first EDGE Assess Certification in 2019, Abt Associates has continued its journey towards a more gender-equitable work environment. In 2021, Abt Associates achieved recertification at the EDGE Move level, demonstrating its progression in fostering workplace gender equity. Building upon their achievements, the organization has recently attained their third certification overall, once again at the EDGE Move level. This recertification cycle symbolizes Abt Associates' renewed dedication to accelerate progress and achieve new objectives in terms of representation across the pipeline, pay equity, effectiveness of policies and practices, and inclusiveness of the organization's culture, reaffirming its commitment to fostering a gender-equitable workplace.
We congratulate Abt Associates for its gender equity work and encourage its continued progress.